As our customers know, we have sold hundreds of brand new Windows 7/10 laptops and desktops over the last 5 years – all under $600. We are still able to custom-build Windows 7 desktops, even though Microsoft has stopped selling Windows 7 Home. If you're computer is old and still has Windows 7, we urge you to stop by our shop and see our new and refurbished Windows 10  computers. As always, we handle all warranty issues for 1 year on new computers, for 90-days on refurb desktops, and include free data transfer with every computer sold. Come by and see us soon.
BLACK FRIDAY DEALS!!!
10% 0ff all Refurbished Gaming Desktops!
15% Off all Refurbished Laptops!
20% Off all Refurbished Monitors!
   Other individual items reduced in price! We won't be open extremely early, but we will be open all day!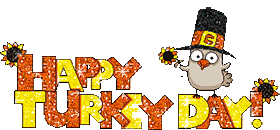 Trying to Keep That Older Computer Going for Another Year or Two?
Take advantage of our RAM reduction sale! We've dropped the price of every 1-gig and 2-gig RAM stick. Desktop or laptop, SD, RD, DDR, or DDR2 – if your computer can take another memory stick, we have them available. All 1-gig sticks are under $10, most 2-gig sticks under $15. Installation is free